Feature:

The Flysky FS-GT2B is Upgraded from FS-GT2.

The new GT2B appearance is cooler with Orange or Silver color, set function is easier and more 

reasonable to use.  

 
We don't have to buy 8*AA battery for controller any more,

the new one comes with a USB charge cable and 1s 3.7v 800 mah Lipo transmitter battery,  

that save much more time and money. Recommended!
Description:
1.Channel: 3Channels
2.Model type: car/boat
3.RF power: less than 20DB
4.2.4G system: AFHDS
5.Code type: GFSK
6.Sensitivity: 1024
7.Bandwidth: 500Hz
8.Band: 160
9.Low valtage warning : yes
10.DSC port: yes(3.5mm ;output:PPM)
11.ST range : 90
12.TH range : 45(F:30;B:15)
13.Charger port: yes
14.Power: 3.7V DC
15.Weight: 270g
16.ANT length: 33mm
17.Size: 156*224*94.5mm
18.Color: black&orange&silver
Package Include:
10 x FS-GT2B Radio Controller
10 x FS-GR3C 3CH Receiver 
10 x USB Cable For charging 
10 x Transmitter Li-po Battery 3.7V 800mAh
10 x CD Manual
Gallery View:
3 Colors for Choose, we will ship random color if you don't have special request.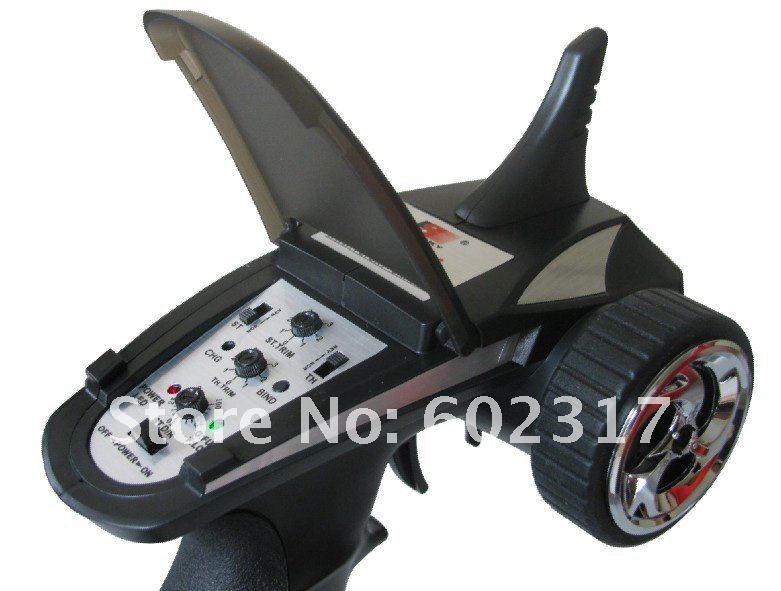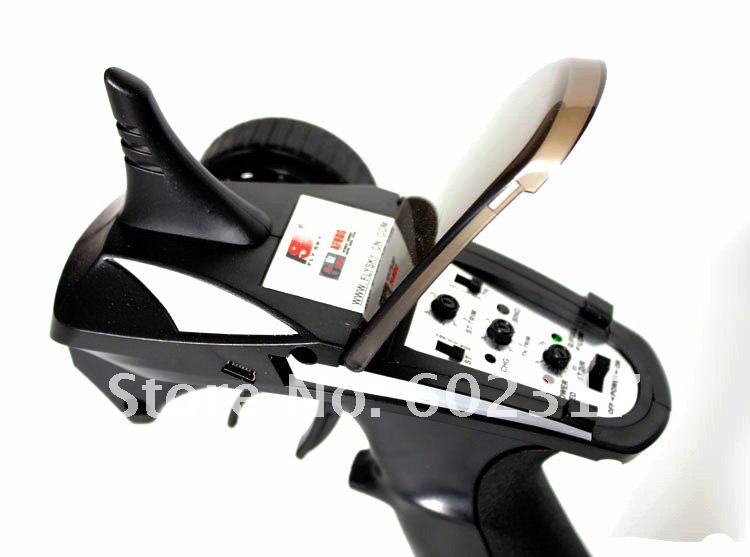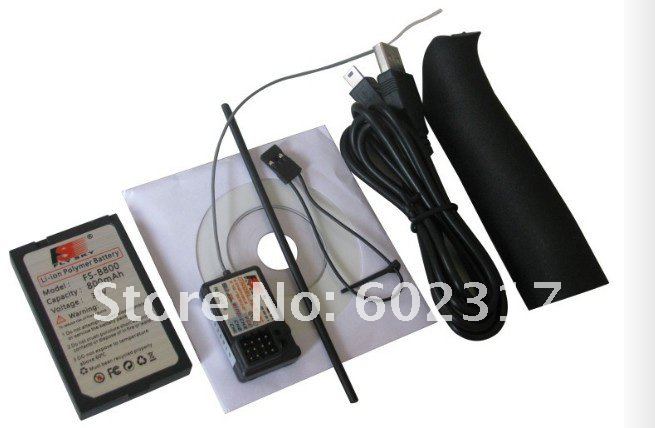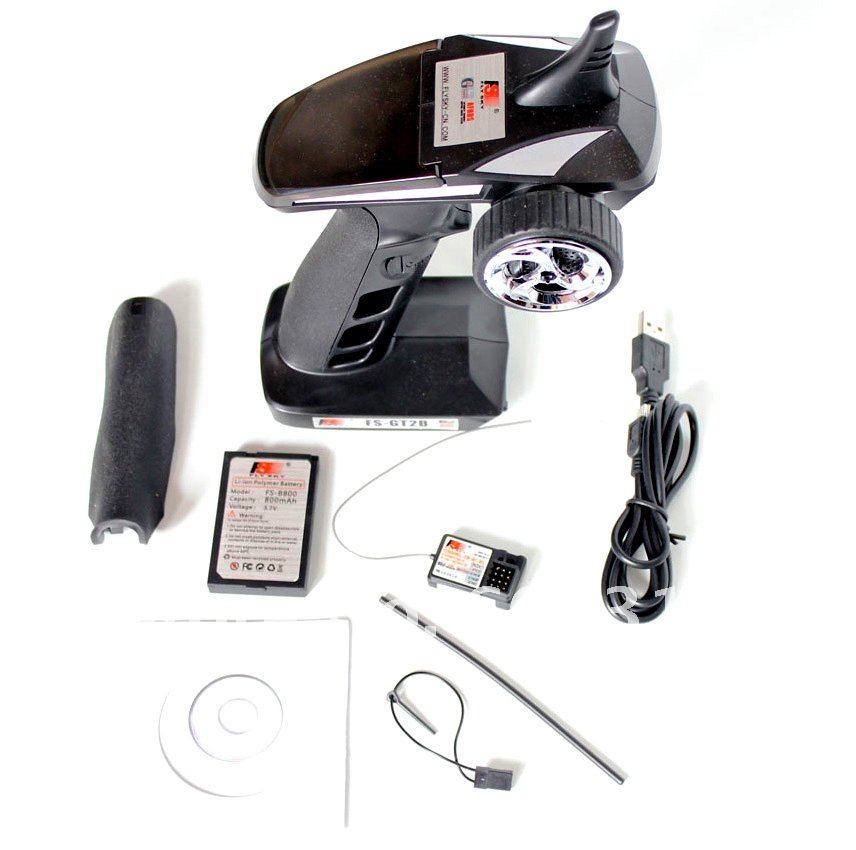 It will with original color box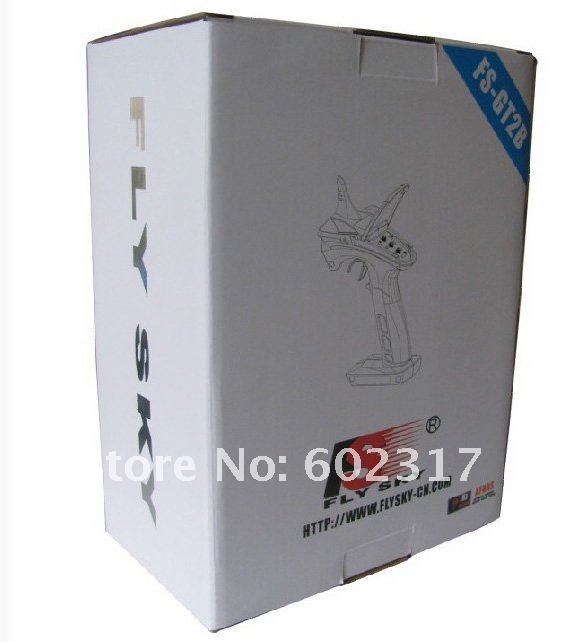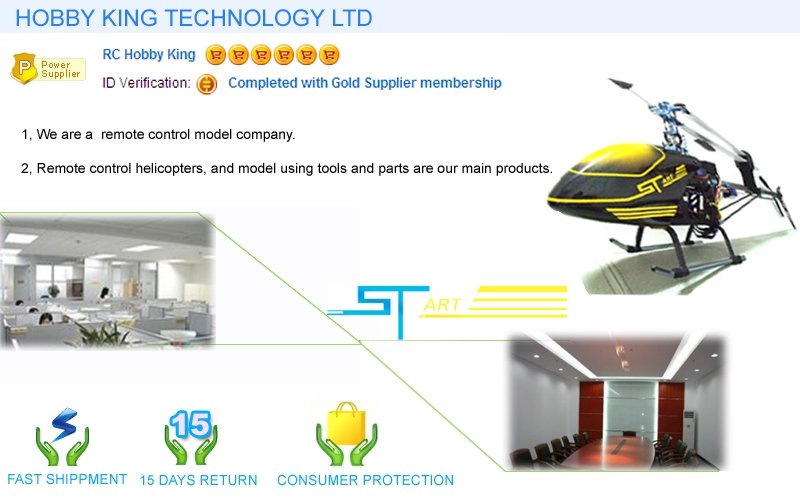 KDS K-8X 2.4G 8 Channel receiver RC Receiver RX for K-7X transmitter hot wholesale free shipping all country w/ tracking number
US$ 38.96/piece
KDS K-7X II 2.4G 7Ch Transmitter & 8Ch Receiver K-8X radio control TX & RX for remote control helicopter
US$ 128.15/piece
Flysky FS 2.4G CT6B TX RX 6CH Radio Model RC Transmitter & Receiver for 3D helicopter airplane heli low shipping fee w/ TN
US$ 47.97/piece
Flysky FS 2.4G 6ch Radio control Transmitter & Receiver CT6B for 3D RC helicopter airplane with tracking number free shipping
US$ 67.79/piece
Free Shipping 2.4G 10ch system rc radio Transmitter & Receiver Combo 10ch remtoe control R10D TX + RX New Goods 2013 AT10 gift
US$ 236.29/piece
2013 FS FlySky FS-T6 T6 2.4g Digital Proportional 6 Channel Transmitter and Receiver System W/ LED Screen free shipping fee
US$ 83.70/piece
2014 Transmitter aluminium box equipment box remote control alu case for JR FUTABA WFLY KDS ESKY Walkera Flysky tx case aluminum
US$ 49.90/piece
2.4Ghz FHSS ZD T7AH-2400 7CH LCD screen Radio Control RC transmitter & receiver For Airplane Helicopter Glider +Freeshipping
US$ 95.54/piece