SUIT FOR: fixed wing, HDE helicopters, helicopter, boat, car fixed pitch
Code: PPM
High frequency module: built-in
Size dynamic range: 100% ~ 125%
Mixing: flaperons ( 6 channel and 1 channel mixing )
V tail (4 channel and 2 channel mixing )
Delta wing ( 1 channel and 2 channel mixing )
HDE helicopter ( 3 channels on the 4 channel, 6 channel mixing )
HDE helicopter ( 3 channel to the 6 channel mixing )
Reverse switch: 1 channels, 2 channels, 3 elevator aileron channel, 4 channel direction throttle, 6 channel flap / pitch
Low voltage battery voltage acousto-optic prompt: < 8.8V, power indicator 1 of a second flash, and beeps;
Battery voltage < 8.3V, power indicator light 0.5 seconds 1 flash, and beeps.
The charging jack
Analog line jack
Product parameters
Frequency: 2.400-2.483GHz
Emission power: < 100mW
Working current: < 160mA
Power source: 9.6-12V
Basic configuration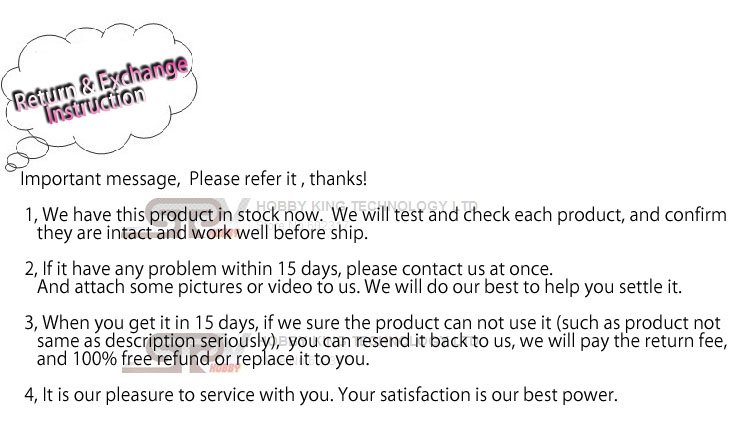 Description:
– 2.4GHz radio control system comes with a matching six channel receiver.
– Suitable for Aircrafts, Airplanes,Cars, Boats and RC Trains.
– Full range Radio Control set.
Packet content:
– TWF WFT06X-A transimtter*1
– TWF WFR06S receiver*1
English manual
Gallery View: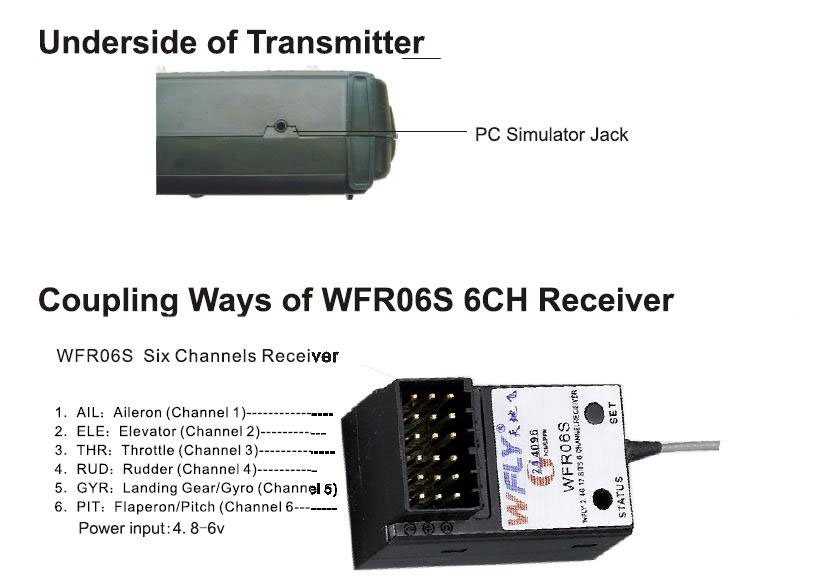 phoenix 2.5v flight simulator support G4 Real Flight USB Phoenix simulator for normal transmitter & 2.4G
US$ 5.04/piece
Free Shipping USB G4 real flight Simulator Cable Use in normal transmitter & 2.4G JR Futaba DSX KDS ESKY Walkera Flysky Wfly TX
US$ 11.23/piece
Flysky FS 2.4G 9CH RC Transmitter MODULE for rc helicopter + free shipping
US$ 23.03/piece
Flysky FS 2.4G 3CH Receiver For FS-GT3 FS-GT3B FS-GT2 FS-GT3C Transmitter + free shipping
US$ 9.79/piece